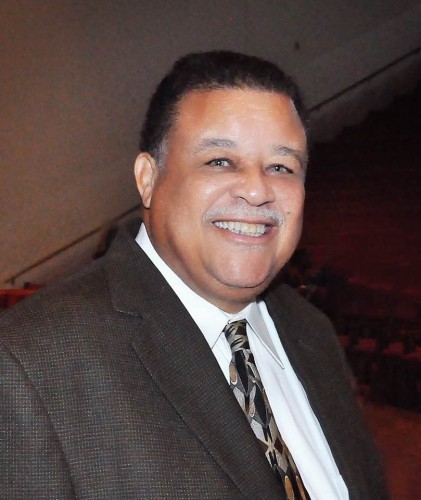 Director: Pastor Stephen McQueen Assistant Director: Deacon John Henderson
Contact: Phone: 215-226-7600 Ext. #3032 Contact: Phone: 215-226-7600
(Press 2 for voicemail)

Date: 2nd Saturday of each month at 9AM
Fellowship Schedule
9:00AM - Worship & Prayer
9:30AM - Short Testimonial Time (Let's share our experience)
10:00AM - Open Discussion (We talk about what is relavant and sometimes what is controversial current events)
Mission Statement: The Men's Fellowship of Deliverance Evangelistic Church is committed to becoming and creating disciples of Jesus Christ, both inside and outside of our church. With this goal in mind, our ministry strives to amplify the Christian goals of our church through service, fellowship and spiritual growth by sponsoring inspirational programs to motivate our men to become Godly influences in their home, workplace, church and community.


Purpose: Our purpose is to encourage, uplift, inform and enjoy this Christian journey together. Just as "iron sharpens iron" the Men's Fellowship is designed to help us be all that we are purposed/called to be in God's kingdom. We pray that you will find this fellowship instrumental (and at the very least, helpful) in your Christian maturity and development.
"Behold, How good and how pleasant it is for brethren to dwell together in unity." Psalm 133:1
Black Rock Retreat 2016
Past Events and Activities
Men's Fellowship Book Club
Our cup runneth over...Psalms 23:5c
Join us as we continue to allow God to fill us with his spirit and his word.
The Men's Fellowship will be hosting a year long book club. We will be meeting every 2nd Saturday to discuss topics that will strengthen us, teach us and challenge us to be responsible, to rule according to God's plan and build relationships based on the sumpreme example of our Lord and Savior Jesus Christ.
When God pours into men, our cups run over, producing Godly leaders, Godly male examples and transformed lives!
Join us on a journey to deepen your relationship with Christ, with yourself and with the people you love...
Book Club Schedule for 2016
Reading Dates: January - March 2016
Book 1 - Wild at heart: Discovering the secrets of a man's heart by John Eldredge
Focus Point - Courageous Christian Masculinity
Book Summary - If Christian men are going to change from a pitiful, wimpy bunch of "really nice guys" to men who are made in the image of God, they must reexamine their preconceptions about who God is and recover their true "wild" hearts.
Audio version available
Reading Dates: April - June 2016
Book 2 - The allure of hope: God's pursuit of woman's heart (walking with God) by Janice Meyers Proett
Focus Point - Understanding the Women we love
Book Summary - Many women forego the promise of hope in order to avoid the pain that disappointment or loss often brings. So where do we find the courage to anticipate the future God has promised? This refreshingly honest and compassionate look at both sides of hope will help you find the courage to keep seeking―even in those places where hope doesn't seem to exist.
Audio version available
Reading Dates: July - September 2016
Book 3 - Manhood Restored by Dr. Eric Mason
Focus Point - Strategies for Godly husbands and fathers
Book Summary - Dr. Eric Mason in his book, Manhood Restored helps men regain their leadership role in the family. I would recommend this book to any father or husband who desires to step up to the challenge.
Audio version available
Reading Dates: October - December 2016
Book 4 - Do what you're built for by Dr. Daniel Lee and Mr. Fred Anderson
Focus Point - knowing and fulfilling your God given purpose
Book Summary - Do What You're Built For is a journey like no other. Do you feel like you are living an unfulfilled life? Are you walking through life feeling like you have been called to do something else and do not know what it is? Do you have a passion for something but can't put your finger on it? If you answered yes to any of these questions, then this book is for you.
No audio version is available for this book